Filter by Subcategory
Business & Skills Training
Intermediate Excel
with Bill Schuellein

Nov 1, 2018 at 6 pm

, runs for 4 weeks
This is a great follow up to the Excel Basics Workshop. Increase your efficiency by learning how to organize, display, and calculate your data into useful information. Topics to include sorting, filtering, charts, graphs, tables, forecasting and other home and business applications. Computers are available for use during the class.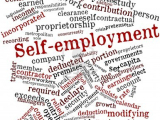 Intro to Self Employment
with Karleen Andrews

Nov 15, 2018 at 6 pm

, runs for 1 week
This one-session workshop will help you decide if self-employment is the right choice for you. The class covers the pros and cons of owning your own business, the steps needed for start-up, the major elements of a business plan, and the many resources available to help you succeed.