Filter by Category
Workforce Training
Online Registration Unavailable
Academy of Medical Professions
Price not
available
with Academy of Medical Professions
The Academy of Medical Professions is a licensed Proprietary School certified in Maine. This school began in 1996 in Topsham, Maine as Transcription Associates, Inc. School of Medical Transcription and is still certified by the Maine State Department of Education and has since established ourselves with the Adult Education Systems in Maine with great success. We now offer classes through SMCC.  
We are proud to offer complete correspondence/online courses with all our lectures provided through streaming audio or watch our recorded live classes at your leisure.  An instructor is assigned to you for assistance through the program as well as grading of papers and assigning work. This allows those students who cannot attend classes to get the feel of the classroom participation.
To register go to: www.academyofmedicalprofessions.com
Online Registration Unavailable
Ed2go
Price not
available
with Ed2go Instructor
ed2go online learning can help you get the job, the raise, or the promotion in a wide range of careers.
These expert-developed courses offer a flexible way to learn. Open enrollments let you start any time. And with up to 18 months access, you can learn when it's convenient to you. Each course also comes with a dedicated Student Advisor, so you're supported throughout your learning journey.
Two ways to learn! In our instructor-led courses, you study and interact with a cohort over a six-week schedule. Courses start monthly with twice-weekly lesson plans. For the independent learner, our self-paced courses provide access to all lessons immediately with up to three months to complete.
To register go to: www.ed2go.com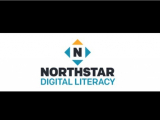 Online Registration Unavailable
Northstar Digital Literacy
Price not
available
with Northstar Digital
Northstar Digital Literacy defines basic skills needed to perform tasks on computers and online. Online, self-guided modules assess the ability of individuals to perform tasks based on these skills. Included are basic computer digital literacy standards and modules in three main areas:
Northstar was developed in response to the needs of job seekers who may lack the digital literacy skills needed to seek, obtain, and retain employment, as well as to perform other tasks in daily life. Northstar allows end users to freely take the assessments from anywhere via our homepage, but individuals can instead go to an approved testing location and obtain the Northstar Digital Literacy Certificate when they pass assessments. Certificates provide an important credential for employment, as even entry-level jobs increasingly require basic computer skills. Certificates also certify end user ability to complete computer skills needed in higher education, and demonstrate their ability to use social media and online information thoughtfully. If individuals do not pass, personalized assessment results provide a roadmap to relevant instruction, allowing them to retake the assessment once they have mastered the necessary skills.
Northstar is used by over 1050 Adult Basic Education programs, colleges, nonprofits, workforce centers, government agencies, and businesses. There is no cost to complete the assessments on the Northstar homepage.
To register go to: https://www.digitalliteracyassessment.org